A Guide to Choosing Your Perfect Mercedes-Benz Sedan
Mercedes-Benz has been the luxury car brand of choice for Grand Rapids drivers searching for prestige, name recognition, and unbeatable quality since 1926. The carmaker has produced the elite cars and SUVs we love here in Michigan, and around the world, for decades and, at Betten Imports, we're proud to be your local home for the entire model lineup.
While all three of these incredible cars have so much more to offer than the typical sedan, they vary in a lot of ways. Different classes mean different sizes and capabilities, but a lot to like and appreciate. Different styles are available for each of these models as well, although we're focusing strictly on the sedans for this comparison piece.
The Mercedes-Benz C-Class Sedan
Size and space. The smallest sedan in the bunch, the Mercedes-Benz C-Class is around 184.5 inches long and 71.3 inches wide. It may be more compact than its two sedan relatives, but don't mistake that to mean it's cramped and tiny inside. It offers ample comfy passenger space, with more than 41 inches of legroom in the front seat, and more than 35 inches in the backseat.
Cargo space. The Mercedes-Benz C-Class trunk is capable of hauling groceries, suitcases, and more, with 12.6 cubic feet of storage space.
Power. Engines come in a variety of strengths and capabilities for this car, starting with a turbocharged 2.0-liter four-cylinder engine with 255 horsepower, and climbing up from there.
Budget. The Mercedes-Benz C-Class starts out at around $42,000.
The Mercedes-Benz E-Class Sedan
Size and space. Slightly larger than the Mercedes-Benz C-Class, this model offers front seat passengers more than 41 inches of legroom, and backseat passengers more than 36 inches. It also measures approximately 193 inches long and 72.9 inches wide.
Cargo space. Cargo space is also a little larger for the Mercedes-Benz E-Class, with 13.1 cubic feet available.
Power. This car also has a range of powerful engines available, starting with the same 241-horsepower turbo four-cylinder, and climbing up from there.
Budget. The Mercedes-Benz E-Class starts out at around $54,000.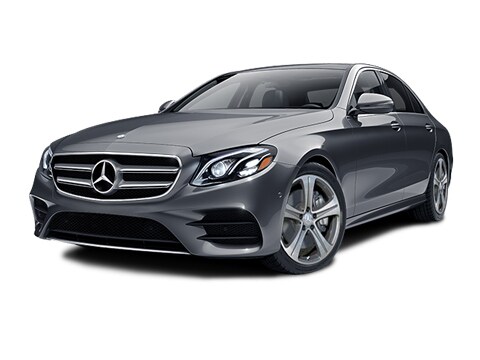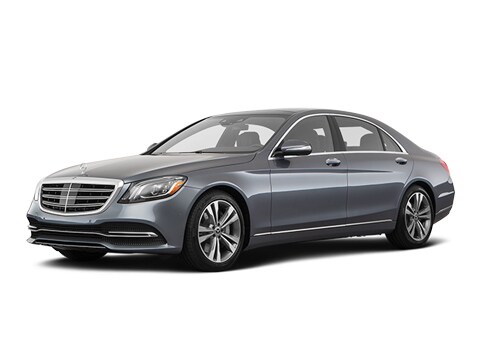 Mercedes-Benz S-Class Sedan
Size and space. The largest of the sedans we've looked at, the Mercedes-Benz S-Class measures 74.8 inches wide and 206.5 inches long. It also lets you and your passengers stretch your legs, with more than 41 inches in the front seat, and more than 34 inches in the rear.
Cargo space. Store around 16.3 cubic feet in the trunk of this spacious sedan.
Power. This impressive sedan starts you off with a turbocharged V6 rated for 362 horsepower, and climbs up from there, topping out with a powerhouse V12 worth 621 horsepower, with a few stops in between, of course.
Budget. The Mercedes-Benz S-Class starts around $90,000.
If you're in the greater Grandville or Allendale, MI area, and a new Mercedes-Benz sedan is at the top of your must-test drive list, we've got the cars you're looking for. If you know you're in the market for one, but you just can't decide which one would be perfect for your needs, we've got the answers.
The Mercedes-Benz C-Class sedan, Mercedes-Benz E-Class sedan, and Mercedes-Benz S-Class sedan have each been making dreams come true and pampering drivers for decades. Each one has something to offer our customers here in the Holland, MI area, and you really can't go wrong with any of them. But, if you need a little more information before embarking on your next big purchase, we want to lend a hand, by giving you some key details about each model that might help you decide.
Meet the Entire Mercedes-Benz Sedan Family near Wyoming, MI
The best way to figure out which of these stellar cars is your perfect fit, is to stop by and meet and test drive each one for yourself. Get to know all of them at our 28th Street showroom in Grand Rapids and find the next luxury car for your commute.
Contact our sales team soon to learn more about each of these incredible cars, and to set up your test drive. We look forward to helping you narrow down your choices and helping you select the perfect car. Get qualified for financing and browse our current specials online before you come in, and let's work together to get you behind the wheel of the car you've always dreamt of.